Hi,
Just found the forum.
Ive recently got a 2000 Vitara to turn into a off roader, hoping to do some laning and some Pay & play sites. Im in Skipton so Tong isnt too far away.
The plan is to keep it simple for now, ive lifted it with spring spacers and put some 215/80/15 Insa Sahara's on which should keep me going for now.
Did a driveshaft on my first outing just seeing what it could do!!
Anyhow here's a pic of it in its current state: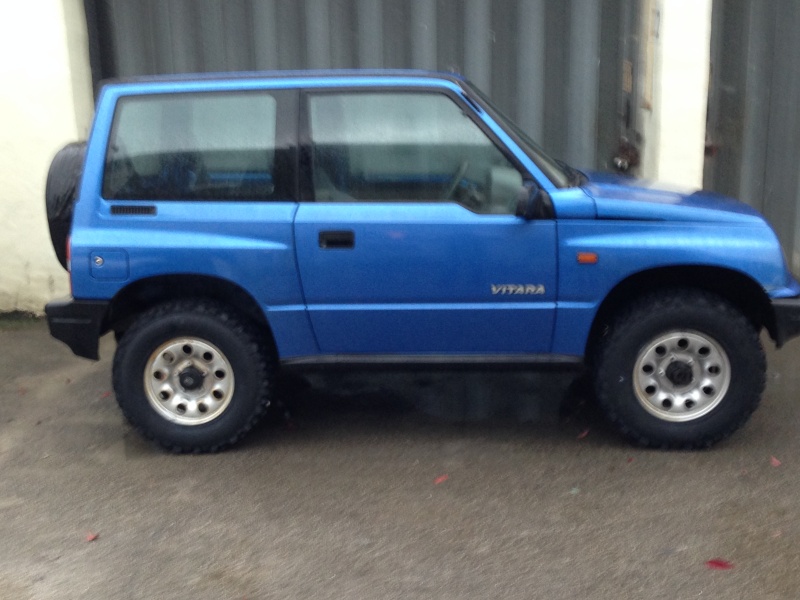 Next job is to do some arch bashing for these tyres!!
Cheers
James